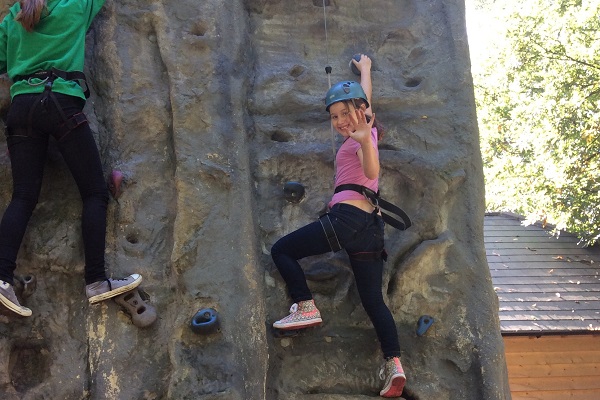 Just don't look down!
Harness up and try your hand at scaling our spectacular purpose-built outdoor climbing wall.
The activity caters for all abilities, from those who are new to the sport, right through to the experienced climber. Challenge your self to climb to the highest of heights, and learn new techniques.
Climbing sessions are led by our qualified instructors who ensure sessions are safe, challenging and fun and ensure you have the support you need to push yourselves. Instructors will be site trained or hold an SPA/RCI award.
Please note the Scout Permits are not recognised by Walton Firs.
If you do hold the CWA/SPA or equivalent and you wish to instruct yourself then please let the Walton Firs team know on booking. (Walton Firs reserve the right to refuse any qualifications). 
Terms and conditions apply